Артисты
Knorkator
Винил, CD Knorkator в наличии
Виниловые пластинки
CD
Только новые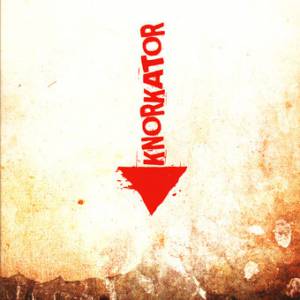 В корзину
Предложить цену
Винил, CD Knorkator на заказ
Виниловые пластинки
CD
DVD
Участники группы:
Alf Ator, Gero Ivers, Kirk Thiele, Nicolaj Gogow, Rajko Gohlke, Sebastian Baur, Sebastian Meyer (2), Tim Schallenberg
Альтернативные названия группы / имена исполнителя:
Подробная инофрмация об исполнителе
Berlin's Knorkator are an enigmatic and extraordinary band that masterfully and exquisitely combines mischievous antagonistic hardcore metal with subtle classical elements. Their live performances are legendary, bizarre roller coasters with a colourful motley crew of styles: walking a tightrope between swearing and gentle prose on one side and on the other solemn delusions of grandeur and infantile idiocy. Singer Stumpen is the personification of this diversity, or more fittingly exorbitance. A fully tattooed bald man that curses his audience vociferously and at the drop of a hat belts out a dizzying falsetto aria. Pianist Alf Ator is also the band's composer and lyricist. He enjoys smashing up his instruments in rhythm and throwing foam rubber keyboards into the audience. Guitarist Buzz Dee's eminence and individual guitar work are the autonomous and self-determined driving force behind the band's sound. Knorkator were founded in 1994 by Stumpen and Alf Ator with Buzz Dee replacing the original guitarist J. Kirk Thiele in May 1996. Over the years Knorkator have been helped to perfect their sound by the following musicians Thomas G"orsch (Drums 1997) Christian Gerlach (Drums 1999 - 2003) Nicolaj Gogow (Drums 2003 – 2012 & since 2014) Tim Schallenberg (Bass 2003 - 2008) Rajko Gohlke (Bass since 2011) Sebastian Meyer (Drums 2012 - 2014) Initially the band played to audiences in their native surroundings of Berlin and neighbouring state of Brandenburg. Winning a newcomer competition on regional TV gave them more exposure and the chance to tour further afield. 1996 they toured Germany supporting Rio Reiser who sadly died later that year. 1998 the band signed their first record deal with Rodrec run by Rodrigo Gonzales, bass player from German superstars Die "Arzte. Knorkator has since released 7 studio albums: 1998 The Schlechtst Of Knorkator 1999 Hasenchartbreaker 2000 Tribute to uns selbst 2003 Ich hasse Musik 2006 Das n"achste Album aller Zeiten 2011 Es werde nicht 2014 We want Mohr 2016 Ich bin der Boss Also one album released in 2002 as High Mud Leader 3 DVDs: 2005: zu alt 2007: Weg nach unten 2015: Knorkatourette 3 books: 2001: Des Wurzels Zweig 2004: Am Anfang war das Am 2007: Die satanischen Achillesferse Alf and Stumpen also used to host a show on Radio Fritz called "Der Fritz Kommunikator" dealing mostly with the confusion and contradictions of the German language. The band raised a few media eyebrows in 2000 when they entered the national finals for the German Eurovision Song Contest entry. Their vibrant archetypal performance with their song "Ick werd zun Schwein" caused quite a TV furore resulting in German red-top BILD asking "who let these morons on television?"!! Since their formation Knorkator played over 800 gigs and performed at most of the German festivals (including Wacken, With Full Force, Highfield Festival and Bizarre) as well as a special show for the 2005 Bach Festival in Leipzig. Supporting bands such as Marilyn Manson and the Bloodhound Gang Knorkator have made a name for themselves internationally. Even with German lyrics they have entertained festival audiences all over the world including the French Fury festival at Le Mans in 2005 and Europe's largest festival, the Polish Haltestelle Woodstock in K"ustrin. 2005: Fury (Frankreich) 2005: Haltestelle Woodstock (Polen) 2006: Canadian Music Week (Toronto) 2012: Oppikoppi (S"udafrika) 2012/2013/2015: Oktobierfest (Russland) As delegates Knorkator successfully represented the Association of Independent Record Companies and Producers in Toronto during the Canadian Music Week. Other notable international festival appearances include Oppikoppi in South Africa and the Oktoberbierfest in Russia. In 2008 the band announced that they were calling it a day leaving a void in the occidental musical landscape that no one else was able to fill. And that is why in 2011 decided to call a day on calling it a day with the release of their album "Es werde nicht". The subsequent tour was a complete sell-out resulting in many new, and surprisingly young, people seeing the band across the globe with a notable positive increase of female Knorkator fans. In 2012 saw a Knorkator-Spectacular at Berlin's Spandauer Zitadelle with the band playing to an audience of 8,000 supported only by female musicians including two female-only Knorkator tribute bands! One of these ladies, Jen Majura, has since regularly appeared with Knorkator for special gigs and is always a pleasant addition not just musically but also something nice to look at for a change! At the end of 2012 Nick Gogow left the band to join the German/American band Pothead. Knorkator promptly re-recruited their ex-drummer and called him Sebtor who only lasted two years until Nick returned to the band after their 7th studio album "We want Mohr" which includes some musical versions of the Shockheaded Peter tales. A live DVD called "Knorkatourette" was released in 2015. At the end of 2015 Knorkator entered the studio and recorded their first songs for the in September 2016 expected album "Ich bin der Boss". The corresponding tour starts in October 2016 and ends in mid-2017.
Knorkator информация об исполнителе / группе. Коллекция виниловых пластинок и СД дисков
Купить CD / винил исполнителя Knorkator в Москве с доставкой по России. На странице представлен перечень товаров этого исполнителя.
Топ пластинок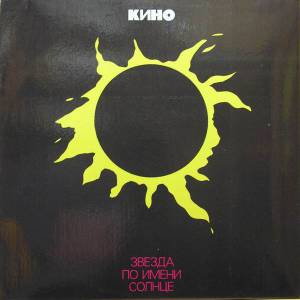 В корзину
Предложить цену
Категория: Виниловые пластинки
Страна: Russia
Стили: New Wave
Жанры: Rock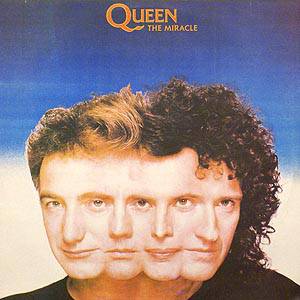 В корзину
Предложить цену
Категория: Виниловые пластинки
Страна: Russia
Стили: Arena Rock
Жанры: Rock

Добавлено: 19-04-2019, 00:03