Артисты
The Philadelphia Orchestra
Винил, CD The Philadelphia Orchestra в наличии
Виниловые пластинки
CD
Только новые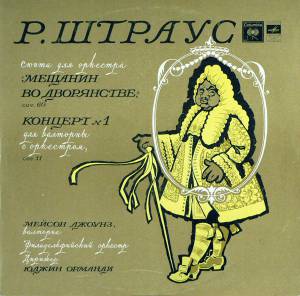 В корзину
Предложить цену
Категория: Виниловые пластинки
Страна: USSR
Жанры: Classical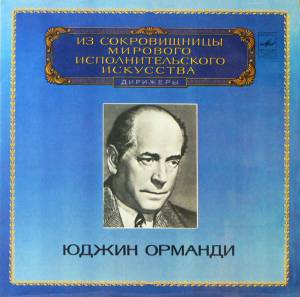 В корзину
Предложить цену
Категория: Виниловые пластинки
Страна: USSR
Стили: Modern , Romantic
Жанры: Classical

Винил, CD The Philadelphia Orchestra на заказ
Виниловые пластинки
CD
DVD
Участники группы:
Abe Torchinsky, Adam Unsworth (2), Albert Filosa, Albert Tipton, Alex Veltman, Alexander Hilsberg, Alfred Lennartz, Angela Anderson (2), Angela Zator Nelson, Anna Marie Ahn Petersen, Anshel Brusilow, Anthony Gigliotti, Anthony Orlando, Anthony Zungolo, Arnold Grossi, Arthur Bennett Lipkin, Arthur Berv, Barbara Govatos, Barbara Haffner, Benar Heifetz, Bernard Garfield, Bert Phillips, Blair Bollinger, Bob de Pasquale, Booker Rowe, Boris Balter, Burchard Tang, Carlton Cooley, Carol Jantsch, Carrie Dennis, Charles Griffin (2), Charles Jaffe, Charles M. Morris, Charles Rex, Charles Vernon, Che-Hung Chen, Choong-Jin Chang, Christoph Eschenbach, Christopher Deviney, Christopher Rex, Clarence Karella, Clement Barone, Daniel Bonade, Daniel Han, Daniel Matsukawa, Daniel Saidenberg, Daniel Williams (3), David Bilger, David Cramer (2), David Fay (2), David Grupp, David Kim (7), David Madison (2), David Nicastro, David Wetherill, Davyd Booth, Deborah Reeder, Denise Tryon, Derek Barnes, Dmitri Levin, Don S. Liuzzi, Donald E. McComas, Donald Montanaro, Duane Rosengard, Edmund Schu"ecker, Edna Phillips, Efe Baltacigil, Elina Kalendareva, Elisabeth Starr Masoudnia, Elizabeth Hainen, Elsa Hilger, Emilio Gravagno, Emmet Sargeant, Erez Ofer, Eric Carlson (2), Eugene Ormandy, Francis J. Lapitino, Frank Kaderabek, Frank Sinatra (2), Frederick Vogelgesang, Gardell Simons, George Goslee, Gerald Carlyss, Gilbert Johnson, Glenn Dodson, Gloria De Pasquale, Gordon Pulis, Hai-Ye Ni, Hans Kindler, Harold Robinson (6), Harry Glantz, Harry Zaratzian, Henry Charles Smith, Henry G. Scott, Herbert Baumel, Herbert Light, Herman Weinberg, Herold Klein, Hirono Oka, Holly Blake, Howard Wall (2), Hugo Kreisler, Irvin Rosen, Jacob Krachmalnick, James Pellerite, Jan Savitt, Jason De Pue, Jean Rogister, Jeffery Kirschen, Jeffrey Curnow, Jeffrey Khaner, Jeffrey Lang, Jennifer Haas, Jennifer Montone, Jerome Wigler, John De Lancie, John Hood (4), John Koen, John Krell, John Minsker, John Simonelli, Jonathan Beiler, Jonathan Blumenfeld, Joseph Alessi, Joseph De Pasquale, Joseph Pepper, Joseph Silverstein, Judy Geist, Juliette Kang, Julius Schulman (2), Kathryn Picht Read, Kazuo Tokito, Kendall Betts, Kimberly Fisher (2), Kiyoko Takeuti, Leon Frengut, Ling Tung, Lisa-Beth Lambert, Loren N. Lind, Lorne Munroe, Louis Gesensway, Louis Lanza, Louis Rosenblatt, Lucien Cailliet, Luis Biava, M. Dee Stewart, Marcel Farago, Marcel Tabuteau, Marcella DeCray, Margarita Csonka Montanaro, Marilyn Costello, Mark Gigliotti, Mason Jones (2), Matthew Vaughn (4), Max Aronoff, Max Goberman, Max Pollikoff, Melvyn Broiles, Michael Ludwig, Michael Shahan, Michael Stairs, Michel Gusikoff, Michel Penha, Milton Prinz, Mischa Mischakoff, Miyo Curnow, Murray Panitz, Nancy Bean, Neil Courtney, Nitzan Haroz, Noah Geller, Nolan E. Miller, Norman Carol, Ohad Bar-David, Oscar Zimmerman, Paul Arnold (9), Paul Gershman, Paul Olefsky, Paul R. Demers, Paul Roby (2), Paul Shure, Philip Kates, Rachel Ku, Raoul Querze, Renard Edwards, Ricardo Morales (2), Richard Amoroso (2), Richard Harlow, Richard Ranti, Richard Woodhams, Robert Bloom, Robert Cafaro, Robert Kesselman, Robert W. Earley, Roger Blackburn (2), Roger Scott (2), Rosario Bourdon, Samuel Caviezel, Samuel Krauss, Samuel Mayes, Saul Caston, Seymour Rosenfeld, Shelley Showers, Sheppard Lehnhoff, Sidney Curtiss, Sol Schoenbach, Stephane Dalschaert, Stephen Wyrczynski, Stevens Hewitt, Thaddeus Rich, Tibor Zelig, Tyrone Breuninger, Udi Bar-David, Victor Bay, Victor Gottlieb, Virginia Halfmann, Walter Oesterreicher, Wayne Rapier, William De Pasquale, William Gruner, William Kincaid, William McGlaughlin, William Schoen, William Stokking, William Torello, Winifred Mayes, Yoko Takebe, Yuan Tung, Yumi Kendall, Yumi Ninomiya Scott, Zachary de Pue
Альтернативные названия группы / имена исполнителя:
Das Philadelphia Orchester, Eugene Ormandy, Filadelfijski Orkestar, Filadelfijski Simfonijski Orkestar, Het Philadelphia Orkest, La Orquesta De Filadelfia, Member Of Philadelphia Orchestra, Members Of Philadelphia Orchestra, Members Of Philadelphia Philharmonic Orchestra, Members Of The Philadelphia Ochestra, Members Of The Philadelphia Orchestra, Members Of The Phildelphia Orchestra, Membri Della Orchestra Di Filadelfia, Orchestra de Philadelphie, Orchestra Di Filadelfia, Orchestra DI Filaderfia, Orchestra Filarmonica, Orchestra Sinfonica di Filadelfia, Orchestre de Phiadelphie, Orchestre De Phialdelphie, Orchestre De Philadelphie, Orchestre De Philadephie, Orchestre Philharmonique De Philadelphie, Orchestre Symphonique de Philadelphie, Orqesta de Filadelfia, Orquesta De Filadelfia, Orquesta Filadelfia, Orquestra De Philadelphia, Phila. Or., Philadalphia Orchestra, Philadelphia, Philadelphia Orchester, Philadelphia Orchestra, Philadelphia Academy of Music Orchestra, Philadelphia O, Philadelphia Orc., Philadelphia Orch., Philadelphia Orchester, Philadelphia Orchestr, Philadelphia Orchestra, Philadelphia Orchestra Pops, Philadelphia Orchestrra, Philadelphia Sym. Orch., Philadelphia Symphony Orch., Philadelphia Symphony Orchestra, Philadephia Orchestra, Philidelphia Orchestra, Philladelphia Orchester, PhO, Strings Of The Philadelphia Orchestera, Strings Of The Philadelphia Orchestra, T.S.T. Philadelphia, The Philadelphia Or., The Philadelphia Orch., The Philadelphia Orchestra And Chorus, The Philadelphia Orchestra Orchestra, The Philadelphia Orchestra Pops, The Philadelphia Symphony Orchestra, The Romantic Philadelphia Strings, The Strings Of The Philadelphia Orchestra, Оркестр Под Управлением Ю. Орманди, Симфонический филадельфийский оркестр, Филадельфийский Оркестр, Филадельфийский Симфонический Оркестр, Филадельфиский оркестр
Подробная инофрмация об исполнителе
American symphony orchestra based at the [l=Kimmel Center] for the Performing Arts in Philadelphia, Pennsylvania. It is one of the "Big Five" US orchestras. [b]For chorus credit use [a2370446].[/b] The orchestra was founded in 1900 by Fritz Scheel, who also acted as its first conductor. In 1907, Karl Pohlig became music director and served until the orchestra cancelled his contract. Leopold Stokowski became music director in 1912 and brought the orchestra to national prominence. Under his guidance, the orchestra gained a reputation for virtuosity, and developed what is known as the "Philadelphia Sound." In 1917 Stokowski lead the Orchestra in its first sound recording for the [l=Victor Talking Machine Co.] Philadelphia became the first orchestra to make an electrical recording in April 1925, with Saint-Sa"ens' Danse Macabre. Later, in 1926, [l=Victor] began recording the Orchestra at The Academy of Music (the home of the Philadelphia Orchestra until 2001). Stokowski led the ensemble in experimental long-playing, high-fidelity, and even stereophonic sessions in the early 1930s for [l=RCA Victor] and [l=Bell Laboratories] ([l=Bell Labs, Murray Hill, NJ]). Stowowski and the orchestra recorded the soundtrack for Walt Disney's Fantasia in multi-track stereophonic sound in 1939-40. Stokowski left the orchestra in 1941, and did not return as a guest conductor for nearly 20 years. In 1936 Eugene Ormandy was appointed co-conductor with Stokowski and was given the title of music director two years later in 1938. He remained as music director until 1980, after which he became Conductor Laureate. Ormandy conducted many of the orchestra's best-known recordings, remaining with [l=RCA Victor] through 1942. Following a settlement of a recording ban imposed by the American Federation of Musicians, the Orchestra joined [l=Columbia] Records ([l=Columbia Masterworks]) in 1944. The orchestra returned to RCA Victor in 1968 and made its first digital recording, Bart'ok's Concerto for Orchestra, for RCA in 1979. The Orchestra has also recorded for [l=EMI] and [l=Teldec]. Ormandy took the orchestra on its historic 1973 tour of the People's Republic of China, where it was the first Western orchestra to visit that country in many decades. Upon the retirement of Eugene Ormandy, Riccardo Muti became the fifth music director of The Philadelphia Orchestra. Muti's recordings with the orchestra included the symphonies of Beethoven, Brahms, and Scriabin, for the [l=EMI] and [l=Philips] labels. Wolfgang Sawallisch succeeded Muti as Music Director from 1993 to 2003, and he was named Conductor Laureate, and held the title until his death in 2013. Sawallisch made a number of recordings with the orchestra for [l=EMI], however, the orchestra lost its recording contract with EMI during this time, which led to a musicians' strike in 1996. In January 2001, Christoph Eschenbach was announced as the Orchestra's seventh music director; his tenure began with the 2003–04 season. In December 2001, The Philadelphia Orchestra performed inaugural concerts in its new home at The [l=Kimmel Center]. In May 2005, the Orchestra announced a three-year recording partnership with the Finnish label [l=Ondine], the Orchestra's first recording contract in 10 years. In October 2006, Eschenbach and the orchestra announced the conclusion of his tenure as music director in 2008, and Charles Dutoit began a four-year tenure as chief conductor of The Philadelphia Orchestra. In June 2010, Yannick N'ezet-S'eguin was appointed Music Director Designate, and in 2012, he was appointed music director, succeeding Dutoit, who subsequently was named conductor laureate of the orchestra.
The Philadelphia Orchestra информация об исполнителе / группе. Коллекция виниловых пластинок и СД дисков
Купить CD / винил исполнителя The Philadelphia Orchestra в Москве с доставкой по России. На странице представлен перечень товаров этого исполнителя.
Топ пластинок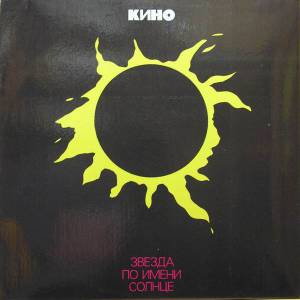 В корзину
Предложить цену
Категория: Виниловые пластинки
Страна: Russia
Стили: New Wave
Жанры: Rock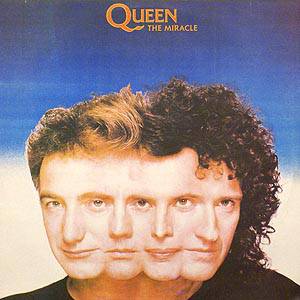 В корзину
Предложить цену
Категория: Виниловые пластинки
Страна: Russia
Стили: Arena Rock
Жанры: Rock

Добавлено: 16-03-2019, 00:34
Похожие публикации