Артисты
The Rubettes
Винил, CD The Rubettes в наличии
Виниловые пластинки
CD
Только новые
Винил, CD The Rubettes на заказ
Виниловые пластинки
CD
DVD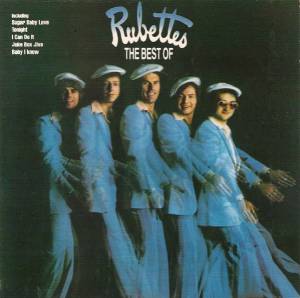 В корзину
Предложить цену
Категория: Под заказ, CD диски
Год производства:

В корзину
Предложить цену
Категория: Под заказ, CD диски
Год производства:

Участники группы:
Alan Williams, Mick Clarke, Alex Bines, John Richardson, Steve Kinch, Bill Hurd, Tony Thorpe (2), Peter Arnesen
Альтернативные названия группы / имена исполнителя:
Les Rubettes,Rubbetes,Rubbettes,Rubettes,Rubettes Jive,Rubetts,The Robettes,The Rubbets,The Rubbettes,The Rubetts
Подробная инофрмация об исполнителе
In 1973, Wayne Bickerton, then head of A&R at Polydor Records, wrote four songs in an "American 50's type" sound with co-writer Tony Waddington. A group of session musicians and singers were gathered in a London studio and recorded a demo of these tracks. Three of the session musicians were then asked to form the beginnings of a band, and with that John Richardson, Alan Williams and Pete Arnesen were the start of The Rubettes. John got some musician friends to round out the group, with Mick Clarke, Bill Hurd and Tony Thorpe making the original group of six. Pete Arnesen, the only American of the group, was the first to part ways. Later, Bill Hurd chose to pursue a solo career, cutting the band to four. Tony Thorp left the band in 1979, and the final three continued to make music together. In 1982, the band re-formed to tour on the wave of nostalgia. This time, Alan Williams and Mick Clarke were joined by Bill Hurd and Alex Bines, once Hurd's Milkman, completed the revised line up on drums. Mick Clarke was replaced by Steve Kinch 1987-1991 and Trevor Holliday 1991-1993. c.1992: the line up was Alex Bines, Alan Williams, Trevor Holliday and Bill Hurd. In 1999, the re-formed line up split again, forming two "competing" Rubettes groups, one lead by Bill Hurd and the other by Alan Williams. This resulted in two separate entities, who took distinct names following a court order, making The Rubettes featuring Bill Hurd and The Rubettes feat. Alan Williams. William's group consists of Alan Williams, John Richardson, Mick Clarke, and Mark Haley. Sidenotes: Of the Original Rubettes line-up only John Richardson, Alan Williams and Pete Arnesen participated in the recording of "Sugar Baby Love" with the falsetto lead vocal performed by Paul Da Vinci (legal name: Paul Prewer). With contractual obligations preventing Prewer from joining the band when it was formed, he never toured with the original band. He later featured with Hurd, Bines and the rest in this Rubettes formation from 2000 until 2006, when he left for personal reasons and is replaced by George Bird. The band name was born from the interest in jewel-based names like "Diamonds," and one of Thorpe's girlfriends owned a purplish-red colored Mini which she affectionately called "Ruby."
The Rubettes информация об исполнителе / группе. Коллекция виниловых пластинок и СД дисков
Купить CD / винил исполнителя The Rubettes в Москве с доставкой по России. На странице представлен перечень товаров этого исполнителя.
Топ пластинок
В корзину
Предложить цену
Категория: Виниловые пластинки
Состояние обложки: Sealed
Год производства:2012
Страна: France
Стили: Ambient
Жанры: Electronic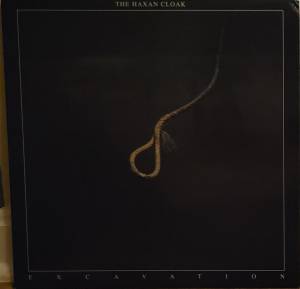 В корзину
Предложить цену
Категория: Виниловые пластинки
Состояние обложки: Sealed
Год производства:2013
Страна: Canada
Стили: Experimental
Жанры: Electronic

Добавлено: 31-01-2021, 03:43
Полезные ссылки